The 2018-2019 Coupons for Classrooms
fundraiser is underway!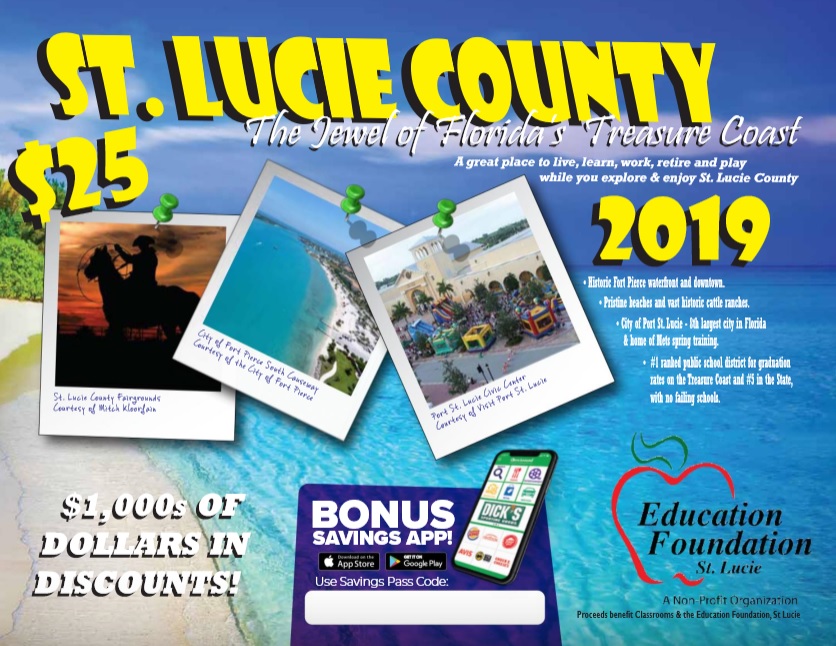 Coupons for Classrooms is a partnership fundraiser between St. Lucie Public Schools and the Education Foundation. Proceeds from the sales of this book will be used by schools to enhance their school community, including parental involvement activities, student and staff recognition, and other expenses deemed appropriate by the principal and/or school advisory committee.
Please call (772) 429-5505 with any questions regarding the 2018-2019 coupon book.
Advertise Your Business!
Help support the Education Foundation and your local schools by advertising your business in future coupon books.  Click here to request more information or call our office today at (772) 429-5505.
Purchase Your Book Today!
Coupon books may be purchased from your child's school, by using our online form below, or by calling (772) 429-5505. Each book costs $25 and use it once or twice, it pays for itself.
Click here to view a sample version of this year's book.