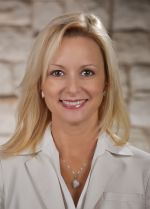 Fort Pierce Mayor Linda Hudson and the Board of County Commissioners in St. Lucie County have proclaimed November 1-7 as Public Education Week. The proclamation encourages all citizens to celebrate the achievements reached in all of the St. Lucie County Schools and to support teachers, children, parents, school employees and community partners in continuing the great accomplishments. St. Lucie Public Schools are the fourth most improved school district in the state for graduation rates. They are the second highest rated school district on the Treasure Coast; and there are no failing schools in the district.
As stated by the Education Foundation's President, Thom Jones, the public and private sector are "Working Together For Success" and it is making a difference. We have seen a tremendous amount of progress over the last 12 months and more is coming.
Public Education Week will culminate in the Education Foundation's 18th Annual Evening For Education Gala. Mark your calendar and buy your ticket online.
18th Annual Evening For Education
THEME: Working Together For Success
Saturday, November 4, 2017
Pelican Yacht Club, Fort Pierce
Time: 6:00PM- 10:00pm
RSVP NOW- CLICK HERE
Our popular 2017-2018 Coupons For Classroom books are now available to purchase online with free shipping- CLICK HERE. You may also buy books from the St. Lucie County Chamber of Commerce.
Stay tuned for more information on these and other programs that will be posted as the year progresses.

Leslie Kristof
Board Chair, Education Foundation, St. Lucie
President, Keiser University- Port St. Lucie Campus