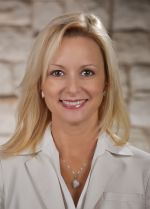 As the new school year gets underway, I would like to welcome everyone to another exciting year at the Education Foundation, St. Lucie.
We all have a great deal to celebrate as the School District has made some extraordinary strides recently:
4th MOST IMPROVED GRADUATION RATE IN THE STATE FOR 2015-2016…NOW AT 86.8%
SECOND HIGHEST RATED SCHOOL DISTRICT ON THE TREASURE COAST, NOW "B" RATED
4 SCHOOLS RATED "A", 17 RATED "B", NO FAILING SCHOOLS.
We started the year off with our traditional Welcome Back Celebration.  This is an event for teachers & district staff and was held on August 11. The event was hosted by Summer Crush Vineyard & Winery in Fort Pierce and I thank Gary & Susan Roberts for their generous support. Our event sponsors were MIDFLORIDA Credit Union, Gianna Campo, representing Appreciation Financial, our Teacher Union, CTA/CU and VALIC Financial.
During the summer we have made a number of important upgrades to the way we will process Teacher Grants and Scholarships.
Speaking of Teacher Grants, this year grant applications will be processed on line, please click "Grants" on our website home page. This feature is only available to St. Lucie Public School teachers, schools and district staff.
Later in the year, scholarships will also be processed on line. This will save a lot of paper and time.
Starting in August we will also begin selling our very popular book, "Coupons for Classrooms". Books will be sold through many of our classrooms and this year we are reaching out to private businesses to also promote the book. You can also buy a book through this website. A portion of each book sold is returned to our schools and also a portion benefits the Education Foundation.
Coupons for Classrooms raised over $40,000 for the school district in 2016 and our goal this year this year is to exceed $50,000!
Speaking of fundraising, mark your calendar to attend our Evening for Education Annual Gala to be held again at the Pelican Yacht Club in Fort Pierce. The event will be on Saturday November 4th.
More information for this event and other activities will be posted as the year progresses.
Leslie Kristof, Board Chair for the Education Foundation, St. Lucie and President of the Port St. Lucie Campus of Keiser University.