SPORTS PHYSICAL SUMMER SPECIAL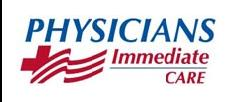 June 1, 2016 - September 1, 2016
Physicians Immediate Care would like to take this opportunity to support our local schools and educate our community on the importance of an EKG for children participating in athletic programs.  Physicians Immediate Care is offering a sports physical summer special price of $45 at all five locations.  For each student that has a sport's physical performed at one of our offices, we will give $5 back to their school's athletic department and the Education Foundation will match the donation amount given to each athletic department.  Please bring in your $5 PIC Bucks and hand it to one of our friendly staff members when checking in so we can make sure to give back to your school.
One in 500 people are affected by Hypertrophic Cardiomyopathy (HCM), a thickening of the heart muscle that forces the heart to work harder to pump blood.  It is the number one cause of sudden cardiac death among children and young adults.
Visit one of our 5 convenient locations with no appointment necessary
Since 2003, Physicians Immediate Care has been crusading to raise awareness of the importance of including an EKG with a sports physical.  An electrocardiogram, or EKG, is one of the ways to detect potential causes of heart trouble.  Protect your child and help raise awareness of the importance of getting an EKG with a sports physical while allowing us to give back to your child's school.
Copy and paste the link below:
http://immedicate.care/index.php/news/sports-physical-summer-special